Banner Advertising
Boost Your Targeted Traffic & Build Your Brand!
Delivers Volumes of Traffic - Buy Impressions and/or Click-thru's
Geo-Target Your Preferred Advertising Regions & Acquire the Customers You Need
Chose From Different Targeted Categories of Sites to Show Your Ads
Select Gender, Age, Time of Day & Ad-Position/Placement for Best Targeting
Large, Established, High-Quality Network
Display Your Banners & Ads All Over the Internet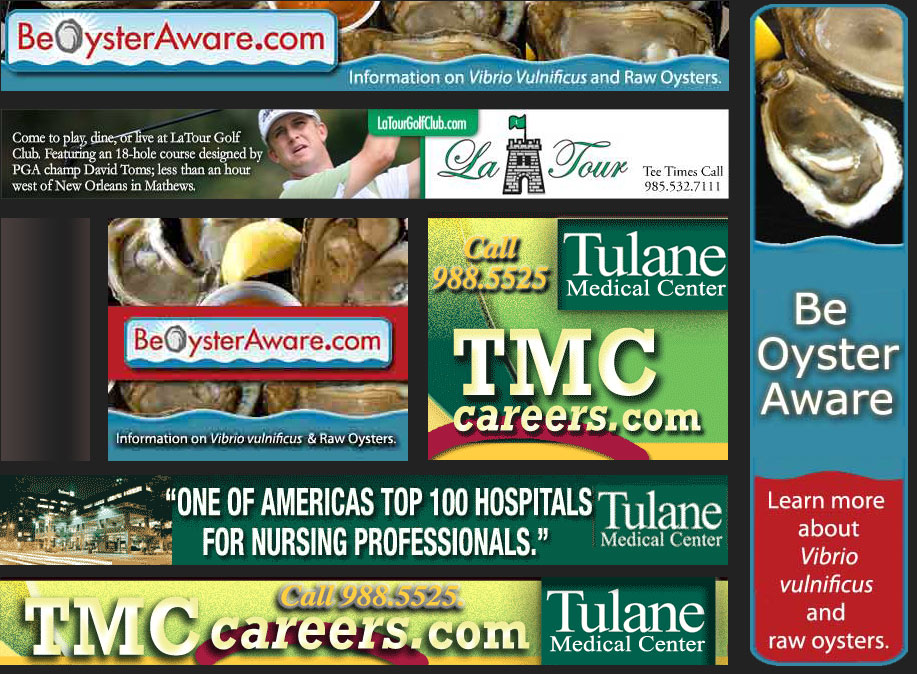 Banner Ad Types
Static
This is the basic banner ad – essentially just a picture. It has no interaction and no animation. Static banners can be effective, but they require a strong headline, a solid offer and an eye-catching design element that will make that ad stand out. This model is very cost effective from a production stand point – but it puts more demand on your message and offer.
Basic Animation
Animated banners perform better than static ones. They grab attention better, they improve both recall and click-through rates. This is done with some sort of design element that moves or flashes to get the user to notice the ad right when it loads. Your ad is competing with other ads and the content of the page, helping you get the reader's attention first. These ads are more effective, but come at a higher production cost.

Low Design
A low-design ad is one that stands out due to its apparent lack of design. But there's a method to the madness – low design banners can do a great job at grabbing attention.

The logic of using this creative model: since the web has a lot of well-produced sites and ads, they tend to blend together on one page. But a somewhat garish ad that has a touch of "Welcome to Las Vegas" garishness just might get their attention. These ads also have relatively low production costs, but you also have to consider what your brand standards will allow.
Wow Factor
These ads get your attention because they have some "wow" element that you can not miss. Think of these as "mini-websites" within the ad and have video and interactivity. Maybe video and games. They are hard to miss – but the Wow factor, as it suggests, is expensive to produce. Because of those cool features that make your ad practically unavoidable – you also get the premium media cost that goes with it for your impressions. It's expense by itself does not make this a bad idea – it just puts pressure on your campaign theme and strategy to make sure it pays off.
In the same way that keeping tabs on the different variables of your creative model will help you optimize your message once you start running your campaigns, having multiple creative model types, will help ensure you have the right tool for the job. Some models won't work on some sites or networks. For example, low cost ad networks or small sites might only allow a static banner with a file size less than 40K. Other sites might let you run your animated banner, but if your ad is placed consistently "below the fold" (the part of the web page that a user has to scroll down to see) you might not be getting your money's worth out of the "wow" factor.